The Ultimate Of Convenience
Sapa Destination Management Company.
local expertise, global presence
FAVOURITE travel packages
We do arrange the best tours for your vacation
To bring you new experience - To bring you new vallue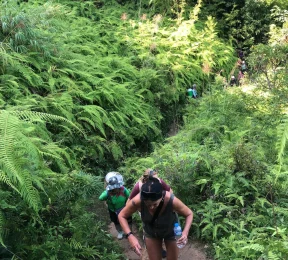 📅 1 day
🎗️ Trekking & hiking
From: 34USD
9 review ⭐⭐⭐⭐⭐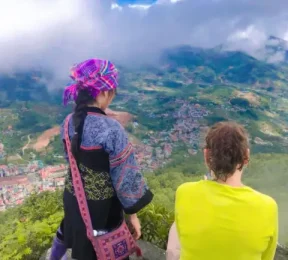 📅 4 days 3 nights
🎗️ Trekking & hiking
From: 299USD
1 reviews ⭐⭐⭐⭐⭐
Luggage Store & Laundry Service
With the combination of top-quality luggage services and dedicated laundry care, we are committed to providing you with a comprehensive travel solution. Join us in exploring the world with ease and style like never before.
From Suitcases to Spotless Suits: Your Complete Travel Solution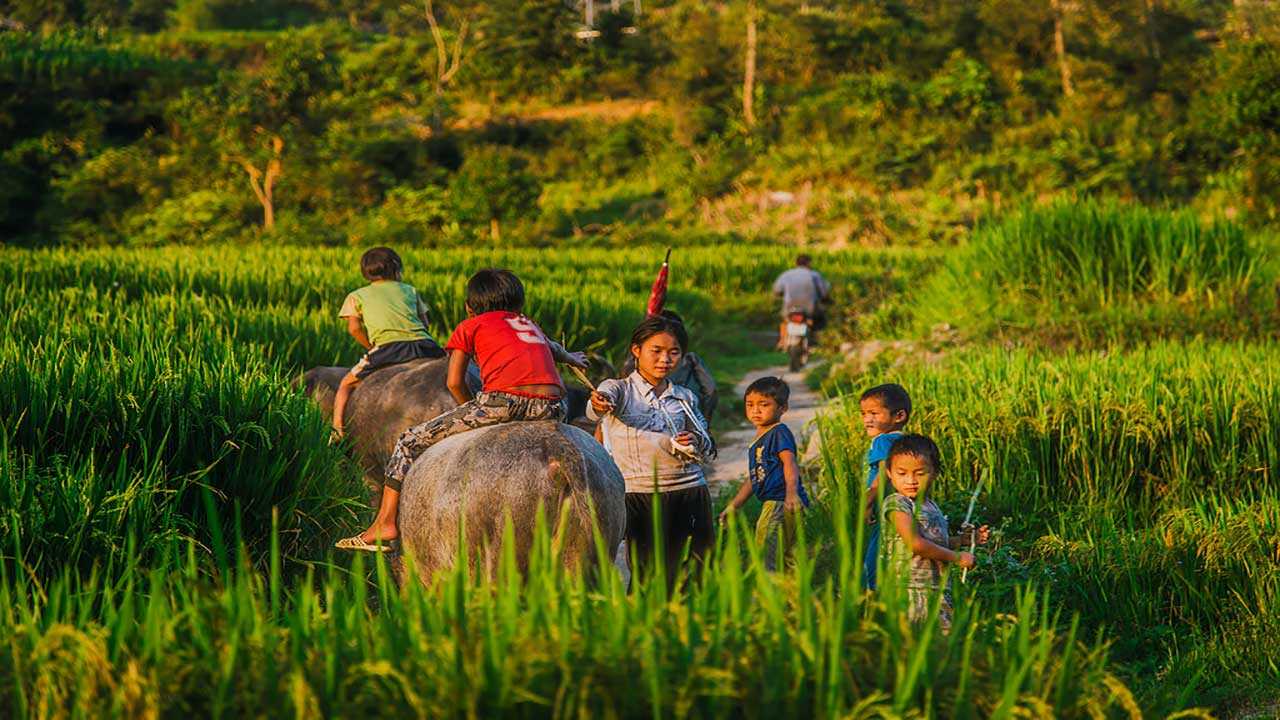 Sapa is a quiet mountain town and home to a great diversity of ethnic minority peoples. The total population of 36,000 consists mostly of minority groups.
Besides the Kinh (Viet) people (15 percent) there are mainly five ethnic groups in Sa Pa: Hmong 52 percent, Dao 25 percent, Tay five percent, Giay two percent, and a small number of Xa Pho.
Approximately 7,000 live in Sa Pa, the other 36,000 being scattered in small communes throughout the district. wikipedia
Sapa has cool weather. It not too hot and not too cold. Sapa is in northern Vietnam.
It can have 4 seasons in one day! Sapa has stunning mountain views of "Fansipan 3.143m (the highest peak in the Indochina peninsula), Hoang Lien and Dragon" and traditional villages such as Lao Chai, Ta Van, Ta Phin, and Cat Cat.
The best time to visit Sapa and do trekking Sapa is in August and September when the green and yellow terraced rice fields are in full splendor, and many families are harvesting.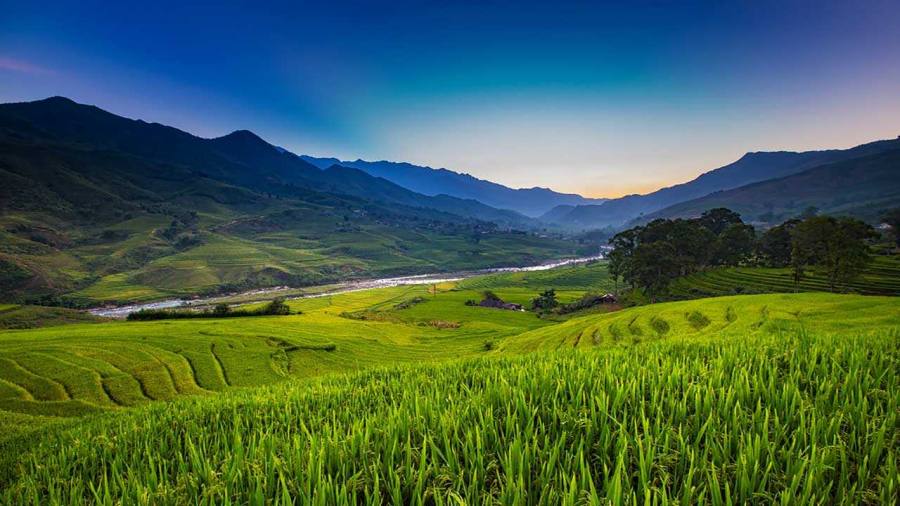 Trekking Sapa is the best way to see the countryside of this town. During a trek, you will navigate the hills and mountains to see the beautiful landscape of rice paddies and the traditional villages in Sapa.
Sapa Trekking Vietnam, you will descend to villages to discover the daily life, customs, cultures, and traditions. Book a tour with us! Our professional guides will take you on a trek of a lifetime.
Duc Minh Travel was established in early 2000 and has become the Sapa leading local tour operator and transportation .
Unlike other travel companies, we are local experts, we guide travelers extensively and are specialists of Mountian region – this means that you will get the facts about your chosen destination from real local people who have indeep knowledge of places where they are living. They will assist you to experience the fastinate villages, conque the summit of imposing mountian. 
Duc Minh Travel is an independent travel company, our team tour Guide from H'Mong Tribe they share you stories. We deal directly with our customers, so we can cut out the "middle man" and lower the cost of your holiday. 
Furthermore, Duc Minh Travel is the flagship in Sapa to provide private cars, luggage storage and laundry services to travelers, we're hungry to bring bring the most convenience, the most satisfaction with the best price for travellers… Learn More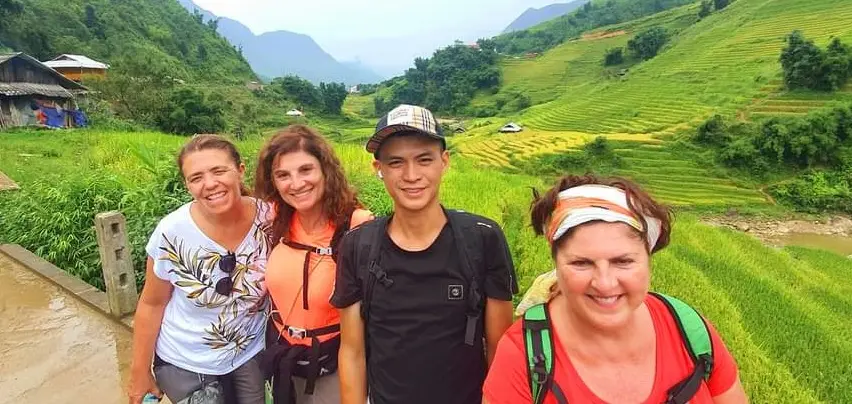 More 20.000 clients join with amazing reviews

Jules H
We were very fortunate to have Nga as our tour guide for 2 days in Sa Pa. Nga has excellent English and communication skills. He was very friendly, warm, engaging, hospitable, professional and approachable. He was attentive to our needs, and polite and courteous at all times. Nga went 'over and above' to ensure we enjoyed our tour as much as possible. He made additional suggestions of what we could do on our rest days if we wished, and helped to facilitate this as needed - Fansipan was incredible, thank you for the suggestion and for organising our tickets. We would highly recommend Nga as an excellent tour guide, and if we are fortunate enough to visit Vietnam again in the future we would welcome having Nga as our guide.

Kathryn J
My husband and I were in Sa Pa for two days in June 2022 and booked a guide to trek to villages with Duc Minh Travel. We were so fortunate to have Nga, who speaks fluent English, as our guide for the day. He was incredibly knowledgeable of the area, fluent in English, and answered all of our (many) questions about culture, language, history, and the environment. We trekked over 12 km with Nga, saw beautiful scenery, and got a bit of exercise along the way. Our driver was fantastic too - super safe and kind. It was a real privilege to be able to spend the day trekking through the beautiful northern Vietnamese landscape. We can't wait to return to Sa Pa and book a tour with Nga through Duc Minh Travel.
Britt K
Their service and guided tour was ecxeptionell. We told them what we wanted to see while staying in Sapa and they made us an unforgettable trip thru different villages of SaPa. They also arranged a private car to pick us up after our final hometay in Tavan to drive us to Hanoi due to all the busses was full. They have excellent service, you feel safe and very well taken care of all the time. You pay in advance and get a receite for each booking.
The travel distance from Ho Chi Minh City to Sapa in Lao Cai province is about 2050 km by land (by train, bus). The best and fastest way is to take a direct flight from Ho Chi Minh to Hanoi and in Hanoi, you can travel by bus to Sapa or train to Lao Cai. Travel by plane+bus (with a stop in Hanoi) takes about 10 hours.
The best way to get from Hanoi Airport to Sapa is to bus which takes 5h and costs $11 – $18. Alternatively, you can train, which costs $18 – $35 and takes 8h 44m. Where does the Hanoi Airport to Sapa bus arrive? Hanoi Airport to Sapa bus services, operated by Interbus Line, arrive at Sapa station.
From Hanoi, you could book a bus or train to Sapa:
+ Bus: if you need cheaper and faster transport also comfortable, a bus is for you. It's cost about 250.000vnd – 300.000vnd/ per way/per person. You could check with Green Bus company. From Hanoi to Sapa.
+ Train: If you need more comfortable transport, the train is for you, it's cost about US$30/per way. But for the train, you have 2 stops. Train from Hanoi to Lao Cai train station and then take a shared bus from Lao Cai train station to Sapa (it's cost about US$3/per way). Total about US$33/per way/per person. You could check with King Express company.
You can choose from Hanoi to Sapa or From Sapa back Hanoi.
Please contact us by this email: info@ducminhtravel.com